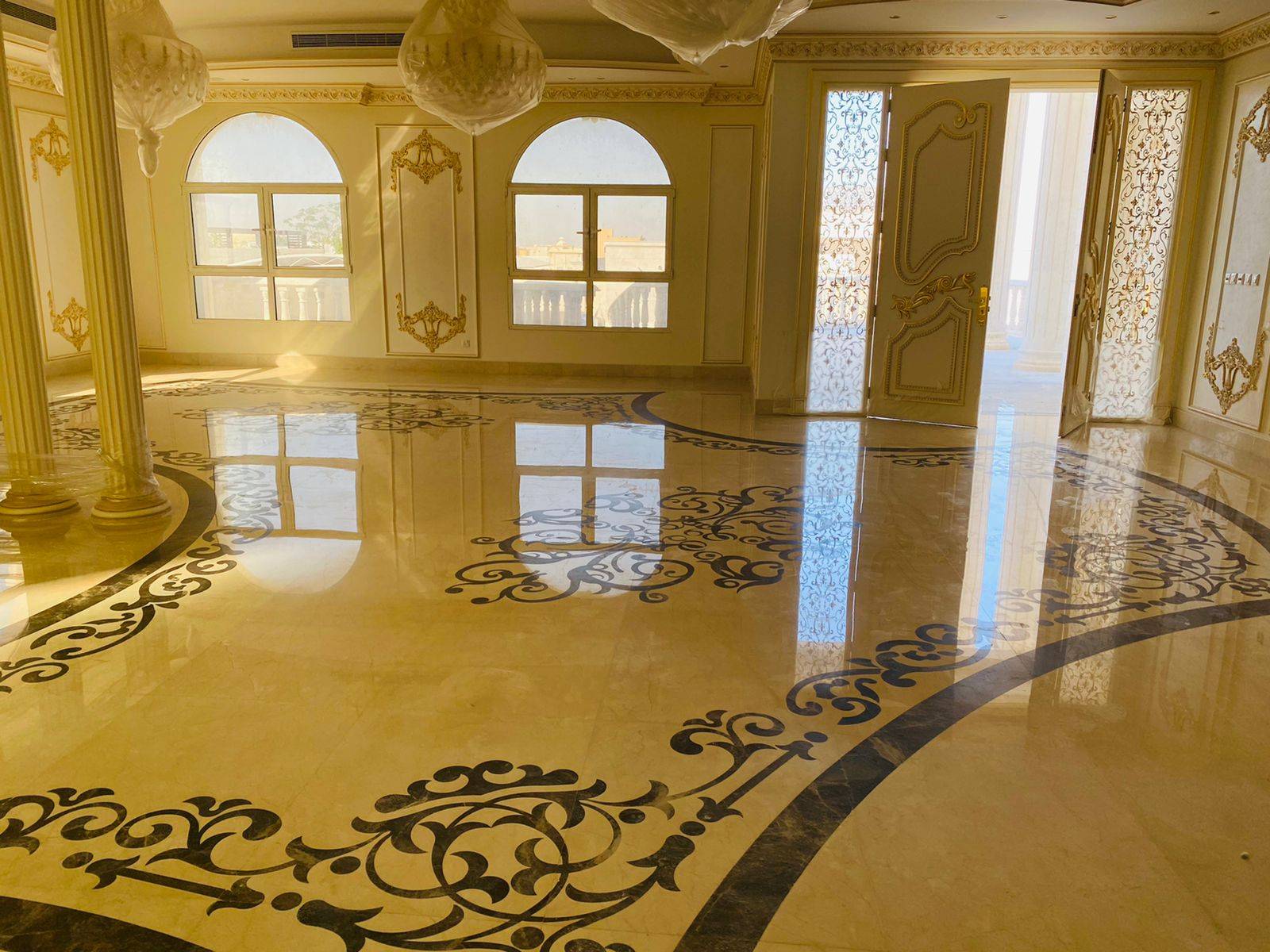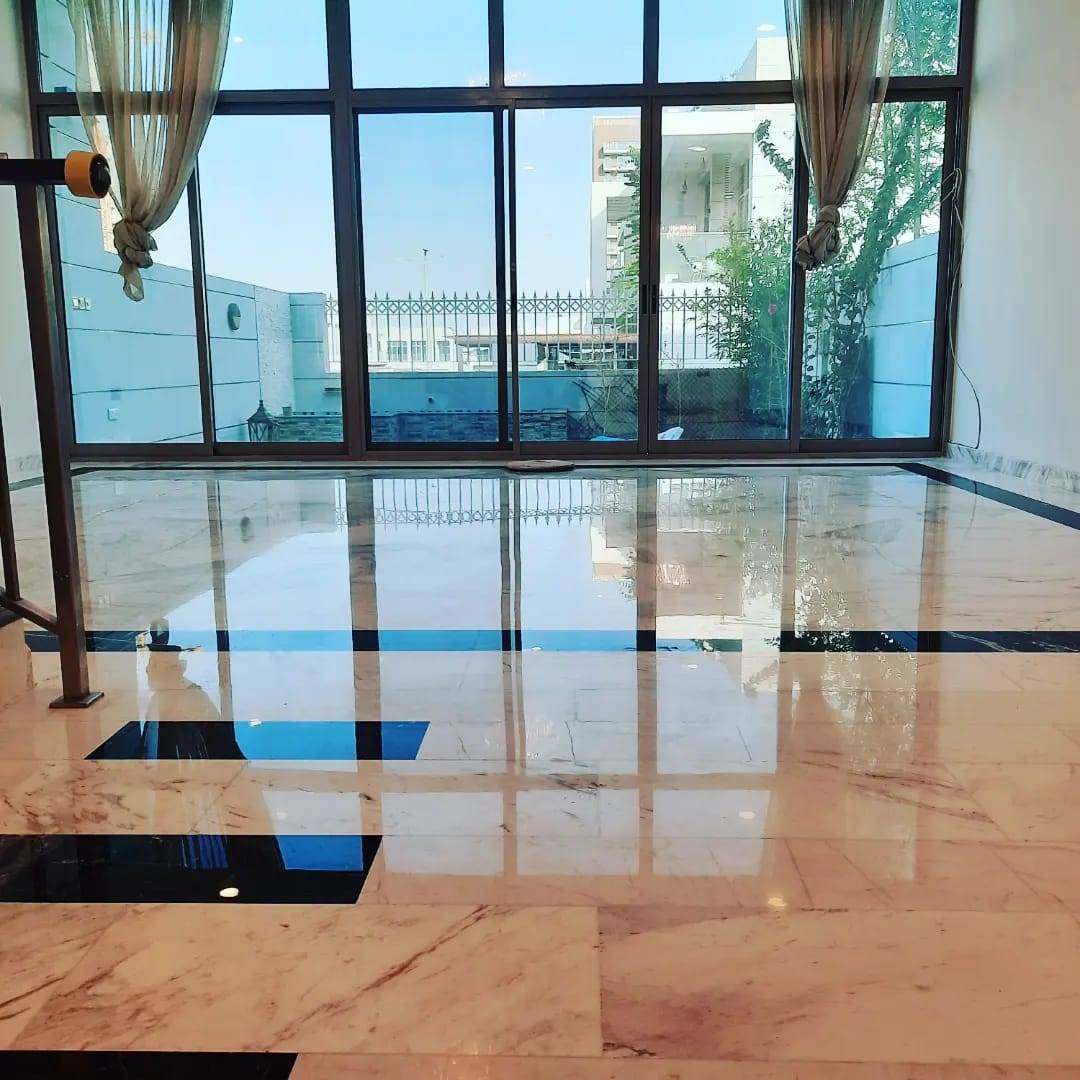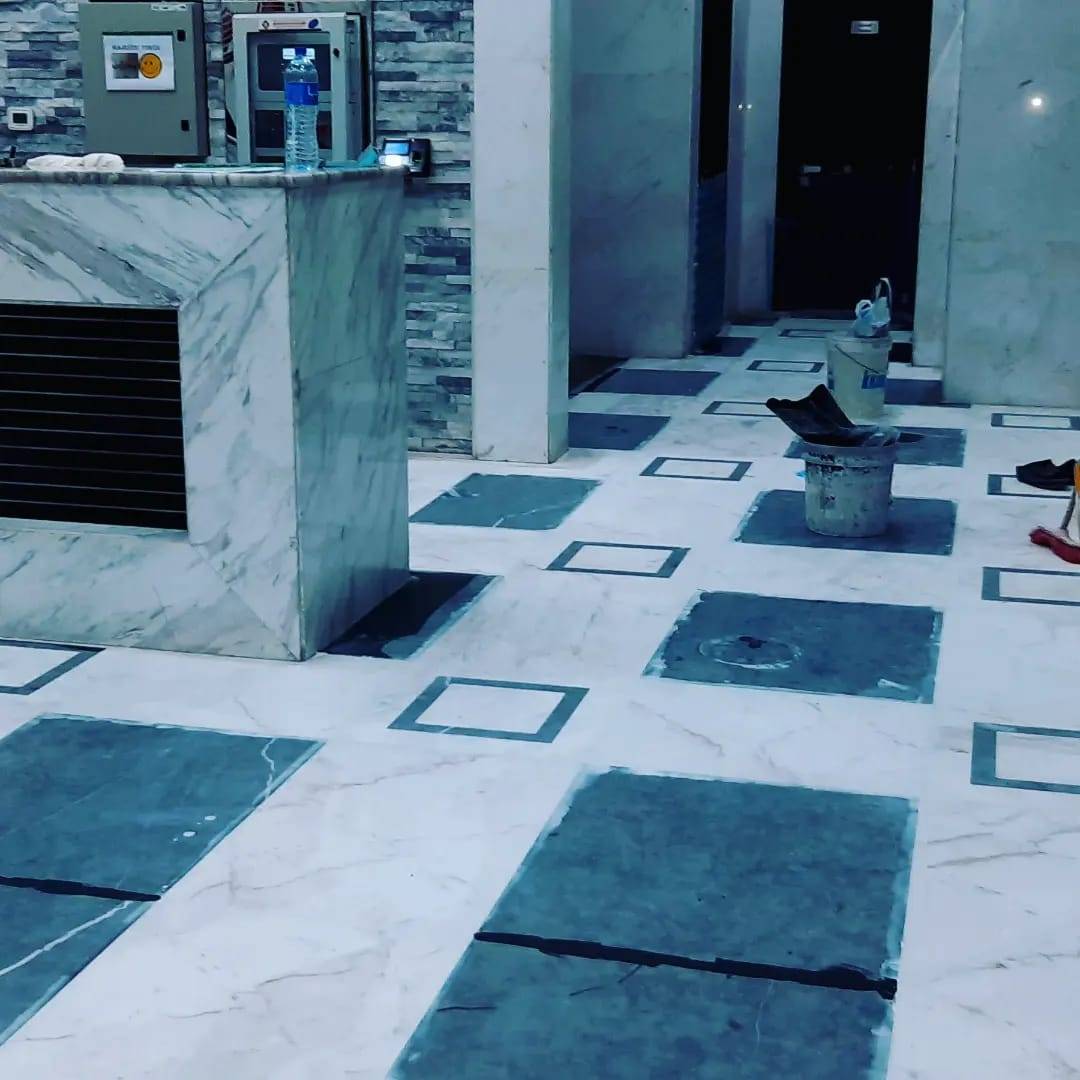 Slide 1
The Royal Marble Polishing team are professional & highly skilled marble polishing experts in UAE. Our team can restore & polish marble floors both in residential & commercial properties.
Slide 1
The Royal Marble Polishing team are professional & highly skilled marble polishing experts in UAE. Our team can restore & polish marble floors both in residential & commercial properties.
Slide 1
The Royal Marble Polishing team are professional & highly skilled marble polishing experts in UAE. Our team can restore & polish marble floors both in residential & commercial properties.
Royal Marble Polishing Offers You Quality Marble Restoration Services
The Royal Marble Polishing team are professional & highly skilled marble polishing experts in UAE. Our team can restore & polish marble floors both in residential & commercial properties. The best aspect of quality stone & tile is that it can last a lifetime with proper care. We polish & clean granite, quartz, tile, mosaic floors, kitchen countertops to just-like-new condition. You can call us for our professional techniques for polishing, cleaning, and restoration services. Are you looking for Marble Restoration in UAE? Royal Marble Polishing is the solution for you!
We are the Best Marble Repair Specialists in UAE
For stone care and marble polishing services, Royal Marble Polishing does it all, and you can count on our professional stone polisher to get it done on time, every time.
Marble does fade its luster over time & needs proper maintenance whether used for flooring or countertops. Polishing is a very skilled process that professionally trained technicians can only do. Engaging with a professional marble cleaning company is the best option to successfully polish marble floors.
Restore Your Marble Floor at Royal Marble Polishing
Due to their delicate nature, marble floors require additional cleaning because the surface is sensitive to stains and damage. Your marble flooring may be permanently damaged if not adequately cared for. Don't worry; our specialists at Royal Marble Polishing will restore your marble flooring with our flawless and prompt service. If you need a trustworthy company for Stone Polishing in UAE, then we are the ideal ones for you!
We will save you money while preventing future damage to your marble floors. We remove severe stains like juice or tea spills that you can't get out yourself. Our restoration treatment is thorough, allowing you to reclaim the sparkle on your marble floor.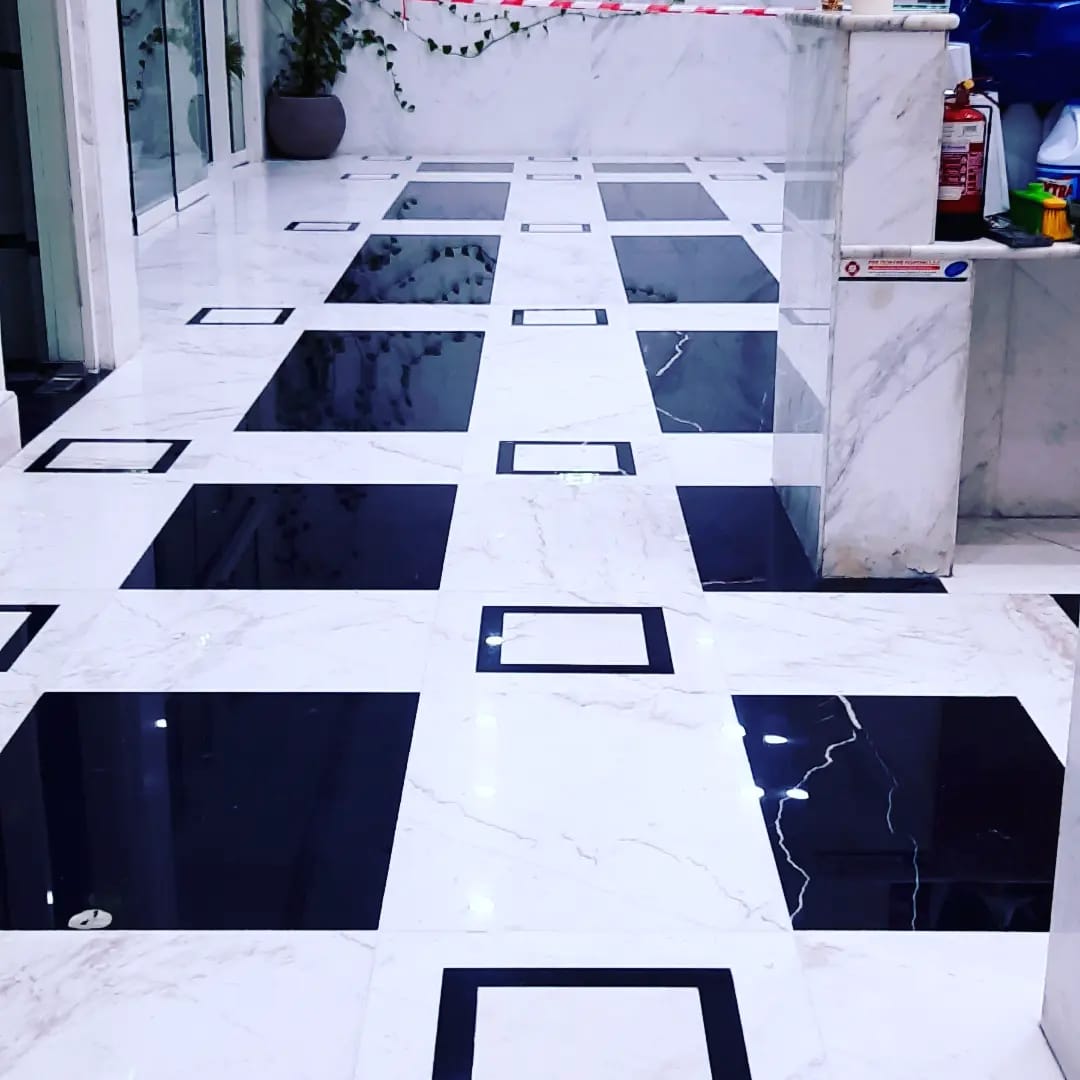 If your marble is damaged beyond repair, there is no option left but to replace it. A marble tile is the easiest thing to replace. Otherwise, a complete resurfacing is called for. On the other hand, minor cracks can be easily patched using a compound made especially for marble repair & smoothened out using an oscillating tool.
Cleaning the marble surface is the first stage in the repair process. Although this process may appear to be a simple task, a single blunder can spell disaster for your prized marble tabletop or floor. Vinegar, for example, a common household cleaning chemical, can transform marble into the sand. Because the acid in the vinegar reacts badly with marble, which is essentially limestone, this is the case. Washing out the dirt with a light detergent or diluted ammonia is perfect. Rinse well with warm water and pat dry with a soft cloth.
Get Your Marble Restoration Done Professionally Via Royal Marble Polishing!
Are you concerned about the state of your marble floors, which have lost their luster? Let our professionals take care of your marble cleaning issues by using high-quality techniques to restore the beauty of your marble stones and flooring.
At Royal Marble Polishing, we ensure our experts use diamond pads to clean the marble surface and level it uniformly by using more soft grade pads to deliver that lost shine in your marbles. We promise you that all our services, whether marble polishing, cleaning, or floor restoration, will be done professionally.
What is Concrete Grinding in UAE?
Concrete Grinding in UAE is the process of smoothing rough concrete surfaces. An abrasive tool with diamond attachment smooths the rough surface during the concrete grinding process. All coatings, stains, and surface cracks are removed along with the top layer of concrete during the first step in the process. It saves time & money over other floor refurbishment processes.
Are you looking for a skilled professional team for Wood Floor Cleaning & Polishing in UAE? Give Royal Marble Polishing a call and speak with one of our UAE's hardwood floor repair specialists & have us come out to assess the damage and provide you with a solution & free estimate regarding getting your hardwood floor repaired.
Get The Best Marble Restoration In UAE From Royal Marble Polishing
Tabletops, worktops, fireplace cloaks, and flooring made of marble are among the most desired and sought-after materials available today. Marble is a stone that not only gives your home an aesthetic appeal but also requires little in the way of upkeep. Marble, on the other hand, has pores and is somewhat soft; as a result, it is prone to be scratched and stained. However, these problems can be eliminated by getting the marble area polished, which also leaves the surface glossy, clean, and free of any blemishes.
Marble restoration in UAE should be done by a professional if you want the best results, according to experts. Marble countertops that have been polished not only look and feel better but also last longer than those that haven't been polished.
Heightened Concentration
A marble counter or flooring that has been polished has a greater density than one that has not been polished. This is because the cleaning method increases the surface's compression strength as well as its level of hardness. Because of this, the surface is protected against abrasions as well as the impact of falling objects. A marble surface that has been polished is not only considerably simpler to maintain, but it also does not stain as easily as other types of marble. To prevent the surface from becoming stained in any way, you must promptly wipe up any wine or oil that may have spilled on it. Get the best stone polishing in UAE from Royal Marble Polishing.
An increase in both its longevity and its aesthetic appeal
As was just discussed, polishing marble is known to increase the material's density. Because of the increased density, the surface is considerably less likely to suffer from chipping, cracking, or abrasions; as a result, it can retain its glossy and clean appearance for a significantly longer period. In addition, polished marble keeps its new appearance as well as its lustrous sheen for many years. The glossy appearance gives the impression that the surface is always clean and is, as a result, an excellent financial investment for the living room, the kitchen, and the pathways. Marble floors and countertops that have been meticulously polished can have a lifespan of many years before showing the first symptoms of deterioration and wear.
Simpler To Keep Clean And Requiring A Lower Level Of Maintenance
When you have a polished marble floor, you won't need to worry about recoating, cleaning, or re-waving your flooring. They will always look great. Tire marks, dirt, oil, moisture, and other elements that can form spots on the floor are less likely to leave a mark on a floor that has been polished to a high shine. After the surface has been polished, there is no longer a requirement for routine maintenance. In addition to this, maintaining a polished marble floor is not too difficult either. To clean the surface, all you will need is a dust mop, a moist mop, or perhaps an auto scrub neutral cleanser. These will do the trick. Simple cleaning is all that is required to keep the marble's lustrous appearance and sophisticated air intact. Need concrete grinding in UAE? You should contact us at Royal Marble Polishing.
Pristine marble does not encourage the growth of bacterial, insect, or fungal colonies.
Because it is resistant to the germs and pests that might spread disease, polished marble is typically suggested for usage in domestic settings, such as worktops, hallways, and hospitals. Because of this, you will never have to be concerned about the presence of germs and fungus in your kitchen, nor will you ever have to be worried about having to rebuild the entire floor as a result of a termite infestation. Attributed to the reason that marble is resistant to these bacteria, there is less of a chance that someone will become infected. In the long run, you get to save a significant amount of money on the cost of replacing the floor. At Royal Marble Polishing you would get wood floor cleaning & polishing in UAE services as well.
They are very professional and completed the work on time with very good quality, liked service from them. Thank you for your help. Keep it up.
Recently used their services for my home and i must say they provide the best and economical marble polishing services and would recommend to others also.